As David and Andy prepare to take Beyond A Dream out on the road they spent an afternoon at David's home studio remixing some demos that they recorded a couple months back so that they could have something to send to promoters, PR folks and producers.
"What we ended up producing is a 7 minute demo that includes some great moments from 6 original songs that we play in our show.  We both feel that this demo gives the listener a good idea of what to expect when they come hear us perform.  Andy and I were both grinning from ear to ear as we walked out of the studio with the new demo in-hand.  We share this new demo with you and you can stream the audio track below.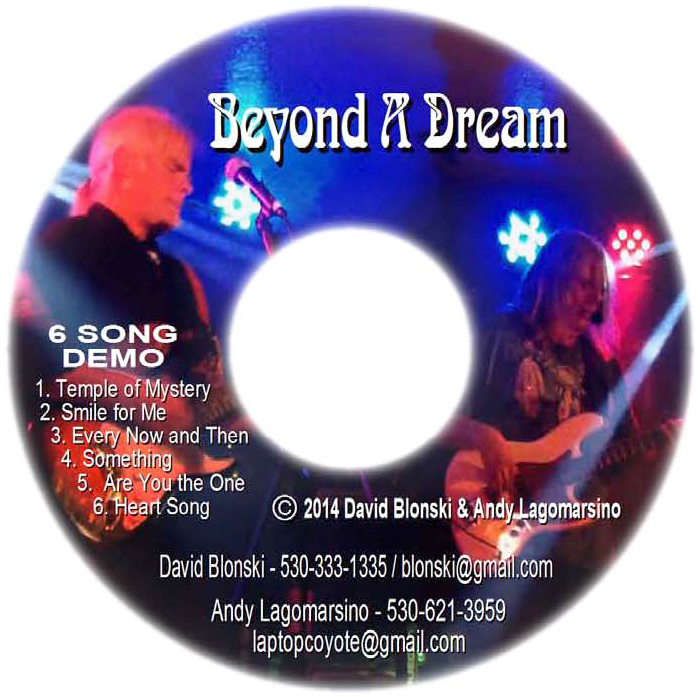 Contact David or Andy if you would like to recieve a complete Promotional Pack.
David Blonski – blonski[at]gmail[dot]com    530-333-1335
Andy Lagomarsino – laptopcoyote[at]gmail[dot]com  530-6213959