BEYOND A DREAM is the combined effort of Andy Lagomarsino & David Blonski who live close together in the heart of the "motherload gold country" of Northern California.  Andy played with Ron Wilson and the Surfaris for more than 7 years with songs like "Wipeout" & "Surfer Joe".  David was a new age music pioneer with more than 500,000 recordings sold as a solo artist and colaborating artist on many new age classics on his Timeless Productions music label.  Their new music together embraces the free spirit and sound of the 60's and the "Summer of Love" in a new and exciting way.  David & Andy have now been joined by drummer, Dave Faria, who has become an integral part of the band and is the rock on which we stand.
Go to our "Members Area" to hear the music and get a free download of our first single "Smile for Me".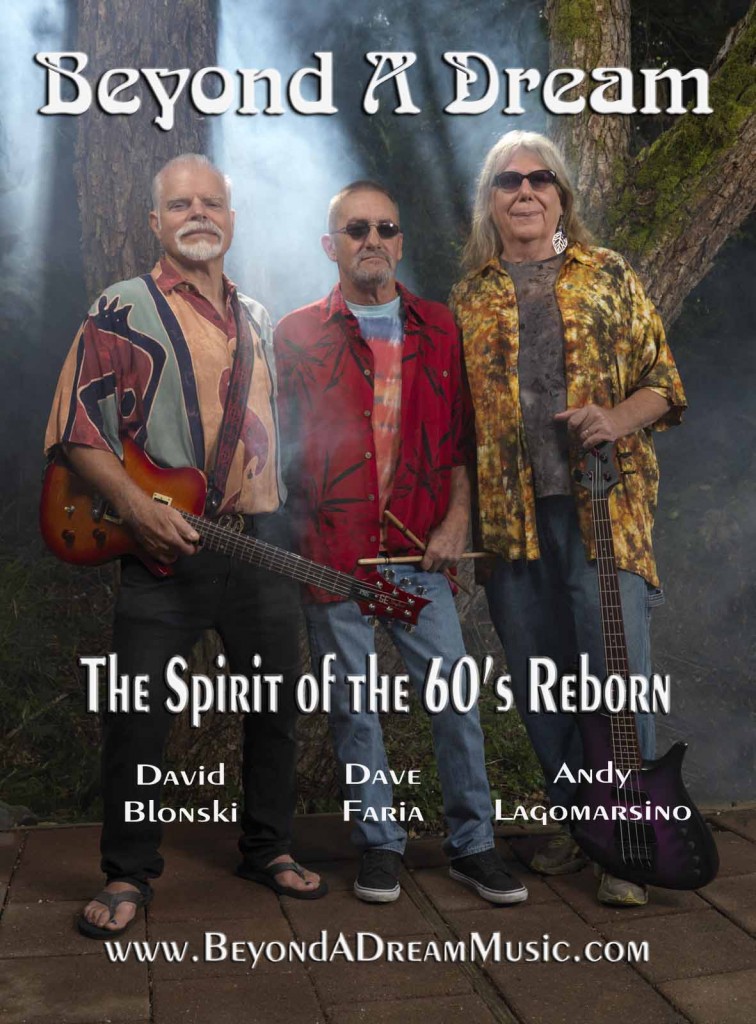 Come back soon for more information on the band and bios & discographies of our band members.
Site under developement